PRODUCTS I LOVE AND REPRESENT!
These are some of the amazing products that I am affiliated with! Everything on this list I use and i absolutely love and use myself. I only promote products that I truly believe in!
16oz (454g) bars
Trusted by cacao practitioners and those in the know, Keith's cacao is a wonderful heart opener, crafted for ceremonial grade energy and fine flavor. Hand peeled and hand sorted for quality prior to milling into paste, our cacao is the perfect partner with music, writing, art, dance, yoga, meditation, and spiritual or shamanic practice. Ideal for the workplace, Keith's Cacao can enhance insight, presence, and focus - enriching creativity, productivity, clarity, and vision.
Ambrosia in many cultures across the world and throughout time, has referred to an "Elixir of Divine Life." When drank or smelled, it gifted longevity and connected one to the heavenly realms.
This product is attentively crafted with the finest ingredients from around the planet to enhance the mind giving the power to create what you most wish with the highest integrity (Intelligent Infinity), youthfully energize instilling stamina & confidence to thrive to the fullest in your life mission (Spirit Stamina), and lovingly nourish the body & aura with glowing overflowing radiance inside to out (Royal Radiance)!
The highest virtue of Ambrosia is the intention to connect you with your endless luminous soul; a distillation of the Eternal from the transient… for you truly are the sweet ambrosial elixir of love in life.
I am OBSESSED with these tinctures, they are one of my FAVOURITE things to take every morning.
👉USE CODE PROSPERITY FOR 11% OFF!
CLICKFUNNELS FOR BUILDING YOUR ONLINE EMPIRE
ClickFunnels is the number one online platform that I recommend for building your online business. It gives you EVERYTHING you need to market, sell, and deliver your products and services online, without having to hire or rely on a tech team!)
Want to be a best selling author?
Want to capture leads so you can sell them products or services, sell the leads outright, or both?
🔻Sell a product?
🔻Sell a service?
🔻Build an online program?
Clickfunnels is what I recommend!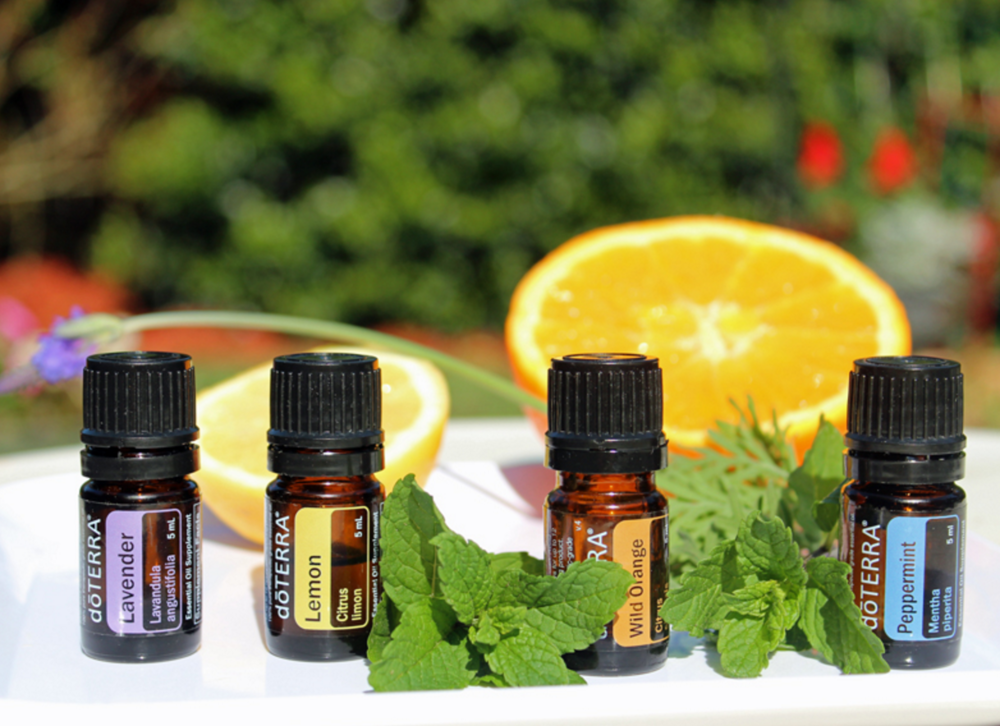 I choose doTERRA because their essential oils are gently and carefully distilled from plants that have been patiently harvested at the perfect moment by experienced growers from around the world for ideal extract composition and efficacy.

Each doTERRA essential oil is also carefully and thoroughly tested using the strict CPTG Certified Pure Therapeutic Grade® quality protocol.

I love doTERRA products because so many of them are food grade, and they have made a significant difference in my health, well being, and they smell amazing!
My favourites are…
🔱Frankincense - 1 drop under the tongue for health
🌱Lemongrass - For Candida
🌸Geranium - For the incredible smell
💙Blue Tansy - For skin
YONI PLEASURE PALACE YONI EGGS
Ever since studying with Mantak Chia in Thailand, I am officially obsessed with Yoni eggs. They are so incredible for strengthening your pelvic floor muscles which has SO many incredible benefits including…
🌸Deeper and intensified orgasms
🌸Strengthens your inner core muscles (hello headstands and advanced yoga postures!)
🌸Activates your root chakra
🌸Prepares you for birth!
And seriously SO MUCH MORE!
👉CLICK HERE TO ORDER! MY FAVE RIGHT NOW IS THE ROSE QUARTZ EGG
YONI PLEASURE PALACE CRYSTAL WANDS
One of the most powerful things I did for myself… was learn how to self pleasure. And what better way to do that than with crystal yoni wands!
THE FLEUR is my favourite, I love curved wands because they allow your vagina to 'blossom', so to speak.

With a gentle curve, one hooked bulbous end and a three-tiered ribbed end, this elegant yet kinky wand awakens feminine pleasure with her two intimate functions: G-spot stimulation (using the hooked end) and anal pleasure (using the beaded end).
The Fleur is made of natural Brazilian Rose Quartz; a crystal to help amplify self love, self worth and romance!
UMM YUM!